A lifestyle in the
heart of it all
When you come to live at Prospect Hill, Camberwell, you're in a ideal location to enjoy a retirement lifestyle second to none. With everything this well-established suburb has to offer on our doorstep, along with our in-house services and amenities, you can look forward to a fabulous retirement lifestyle. Can you see yourself living an easy, carefree retirement at Prospect Hill in the heart of Camberwell?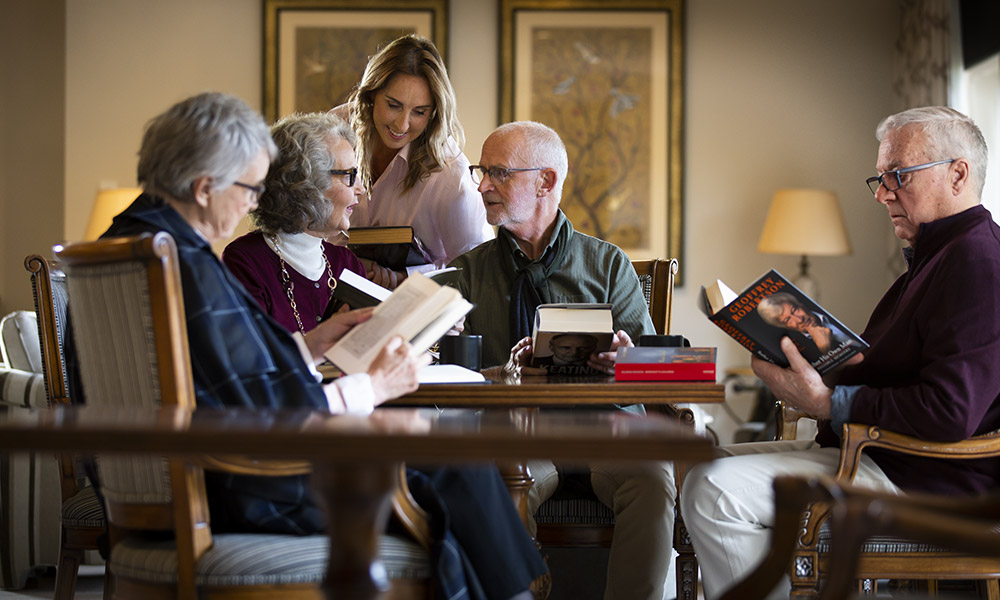 Come and live it up
As Prospect Hill is owned and managed by the Inge family, we believe every resident should feel as though they're 'part of the family'. Move in and you'll be surrounded by a community of like-minded others, who will welcome you with open arms. It's a great feeling to know that you have good neighbours and friends looking out for you. Of course, there's no expectation that you have to join in on everything. When you want time for yourself, your private, secure apartment is yours to enjoy as you wish.
Supporting independent lifestyles every day
Prospect Hill's full-time lifestyle manager certainly helps residents to have fun. However the fun is wrapped with a higher purpose. And that is to support our residents in being as active as they can, so they can continue to live independently and enjoy life to the full. Every month, our lifestyle manager creates a new program of activities, events and social get-togethers. There are Tai-Chi classes and walking groups, plus gentle exercises designed specifically for seniors. Regular outings are on the cards, too. Staying mentally fit is important and as such, our lifestyle co-ordinator organises the book club, games, 'laugh and craft' sessions, seniors' life program and more. And what would Friday night be without Happy Hour? It's a chance to get together with like-minded others over a drink and discuss the week that was. For a retirement lifestyle that promises to be full of laughter, good company and no more worry about maintaining a big house and garden, Prospect Hill is the place to be.