A special retirement community
Prospect Hill Camberwell is a retirement community with a remarkable culture. You can feel it the moment you walk through the doors. It's a hearty mixture of friendship, enjoyment and warmth, cultivated by our residents, staff and the Zig Inge family alike. There is a choice of retirement apartments available now! Wouldn't you love to retire here?
Location
Prospect Hill is Melbourne's best located retirement community. Everything Camberwell has to offer is on our doorstep. Supermarkets, shops, restaurants, cafés, entertainment, transport and medical centres are within easy strolling distance. If you love living in Camberwell, Prospect Hill is the perfectly positioned place to retire.
Residences
Luxury retirement living
Prospect Hill offers you a choice of luxury retirement residences. There are newly completed, contemporary apartments with a separate, private entrance and city views. Or you can choose an elegant and spacious refurbished apartment, in the heart of our retirement community.
Download brochure
Shared spaces
Designed with people in mind
At Prospect Hill, there are inviting spaces designed to bring people together. There's the dining room for restaurant quality meals, library, movie and games room, lounge area with grand piano, communal space and a hair and beauty salon. Outdoors, there's a pretty courtyard with an established garden.
Download brochure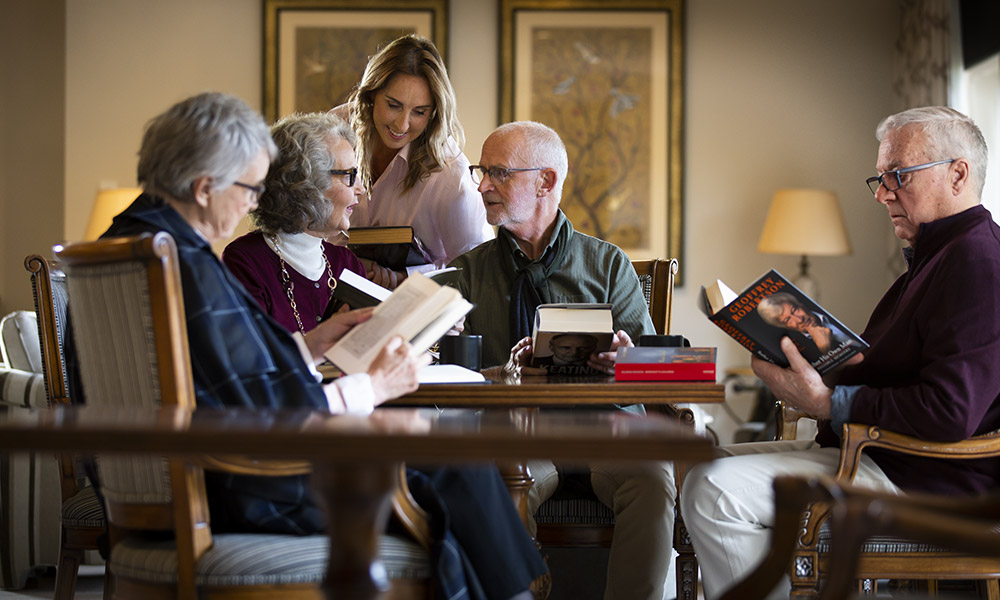 Lifestyle
Love every day
At Prospect Hill, Camberwell, you'll enjoy a retirement lifestyle second to none. Everything you need is on our doorstep, plus we have in-house services and amenities to make life easier and more enjoyable. Leave the worries of a large family home behind at Prospect Hill.